PRIVATE CLUB MARKETING'S SUCCESSES HAVE BEEN
THE RESULT OF EXPERIENCED LEADERSHIP
PROFESSIONALS FROM MANY SIDES OF THE GOLF,
CLUB & LUXURY SECTORS.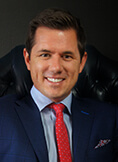 Zack Bates CEO
Zack Bates is the CEO & Creative Director at Private Club Marketing, Inc., which he founded in 2009. His leadership can be seen through the development of Private Club Marketing's communications, branding and membership consulting services.
Zack began his career at ClubCorp where he ignited internal marketing standards and cross-club communication strategies to improve member usage and foster new member referrals. While at ClubCorp, Zack worked closely with his membership sales and marketing peers at over 200 properties world-wide, sharing campaigns, strategies and best practices with peers in both the Golf/Country Club and the Business/Sports Division.
Since that time Zack has worked closely with world renowned properties such as Shady Canyon Golf Club, The Riviera Country Club (Los Angeles), Monterey Peninsula Golf Club (Pebble Beach), Trump National (Bedminster), San Francisco Yacht Club (San Francisco), Four Seasons Resorts (Dallas, Vail, Punta Mita, Costa Rica, Lanai) and many others. In 2015-2016 Zack oversaw the marketing strategies and membership programming for the relaunch of the new $50M Newport Beach Country Club, which opened to a sold out membership and was named Club of the Year 2017.
The founding President of the Orange County Chapter of the Professional Club Marketing Association (PCMA), Zack and Private Club Marketing are now a corporate sponsor of the association, in addition to support of the National Golf Course Owners Association, Club Managers Association of America and its local chapters. In 2018 Zack was named to Verb's list of the Top 25 Most Influential People in Luxury Digital to Follow.
Zack is an Executive Board Member of the British American Business Council, and a Board Member for Western Youth Services for at youth risk in Orange County. Zack also sits on the Centennial Committee members for Laguna Art Museum, and is a supporter of the Laguna College of Art and Design.
Zack, his wife Carly, and two daughters, Reagan and London, live in Laguna Niguel, CA and can be found strolling the beach in Dana Point or poolside at the local country club (of course).
He holds a Bachelor of Fine Art from California State University Northridge in Los Angeles.
Contact Zack Office: (949) 743-5793 Email: [email protected]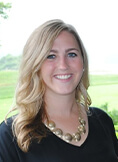 Meghan Holobetz East Coast Operations
Meghan began her club career as Membership/Marketing Director at the Schuylkill Country Club in Orwigsburg, PA. After five years she was recruited to Merion Golf Club, Ardmore, PA; as their Banquet Manager and was later promoted to the Assistant Clubhouse
Manager. While at Merion (a Golf Digest Top #10 Club) Meghan focused on creating the optimal experience for the Club's members, guests and staff. She has a comprehensive background in marketing, communications, hospitality, operations and event execution.
Contact Meghan Office: (949) 743-5793 Email: [email protected]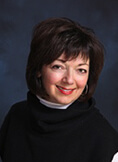 Kathy Sanders Vice President of Sales
Kathy Sanders is a Hospitality Sales and Marketing Professional with over half of her 30 years of experience focused in the Private Club Industry. Kathy began her private club career at ClubCorp as a Membership Director and was highly successful in implementing various membership programs to increase member referrals and net member growth at Sports Clubs and Business Clubs in Michigan and California. A recipient of two prestigious President's Club Awards for overachievement in membership sales goals, Kathy was also recognized as a Regional Trainer for Membership Directors.
In 2005 Kathy was recruited as Membership Director for the Palo Alto Hills Golf & Country Club, one of the most prestigious private, member-owned clubs in Silicon Valley. She was responsible for all aspects of the club's marketing, branding, communications, printing, newsletter and website in addition to membership sales. In 2012 Kathy accepted the position of Associate Club Director of The City Club of San Francisco, a private business club in the heart of the Financial District. In addition to overseeing various marketing projects and membership efforts, she was also responsible for the Sales & Catering Department.
Kathy was the President (2012-213) of the Professional Club Marketing Association (PCMA). She was also the Founding President of the Greater San Francisco / Bay Area Chapter of the PCMA in 2007. Kathy holds a B.A. in Business – School of Hotel, Restaurant and Institutional Management from Michigan State University in addition to extended studies in Education and Spanish at the University of Kentucky. Fluent in Spanish, Kathy splits her time between her home in the Murcia region of Spain and the Bay Area. She enjoys cooking, a good glass of wine and improving her golf game.
Contact Kathy Office: (415) 800-4243 Email: [email protected]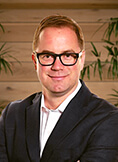 Jim CroghanSpa and Wellness
Prior to his consulting career, Jim most recently served as ESPA International, Vice President of Operations and overseeing 80+ Hotels.
Jim brings over 20 years of extensive hospitality experience in Spa and Wellness as Vice President of Operations and Executive Director of Spa and Recreation roles for leading hotel brands including; The Grand Del Mar Resort, The Island Hotel, Pelican Hill Resort, Four Seasons Hotels and Resorts, Ritz-Carlton Hotel Company, The Balboa Bay Club and Resort, and The Spa at South Coast Plaza. He led the impetus driving many properties to earning their Five-Star award and many other prestigious accolades.
Jim is a recognized and sought after speaker at hospitality events, including: University of California, Irvine – Spa & Hospitality Program, Global Spa & Wellness Mentorship Program and International Spa Association (ISPA) contributing best industry practices and tools for the spa industry. Jim is also one of I-Connection Founders, which provides event hosting, philanthropic efforts and continued support to the Spa and Wellness industry.
Contact Jim Office: (949) 743-5793 Email: [email protected]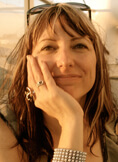 Jeannie Drake Creative Writer & Editor
Jeannie Drake was born with a sense of adventure and a romantic wanderlust that lured her to exotic tales in faraway lands. As a child, she penned poems and short stories as a way to escape into fantasy worlds. In college, she combined her passion for the art of storytelling with interests in history, culture and psychology. Marketing proved a perfect fit. Though Jeannie's gaze is often on distant horizons, her feet are firmly planted in smart branding strategies and a flair for details that have served her well in creative management positions.
Her niche is in 20 years of sophisticated writing that resonates with the high-net-worth consumer—a boon for Private Club Marketing's clientele. Her devotion to her craft has driven value for high-end resort, real estate, retail, golf club and hospitality clients across the globe, including: Castiglion del Bosco (Montalcino), Dorado Beach Resort & Club (Puerto Rico), Hualalai/Four Seasons Resort (Big Island), Kapalua Resort (Maui), Meadows del Mar Golf Club (San Diego), Montage Hotels & Resorts (Beverly Hills, Laguna Beach & Deer Valley), The Resort at Pelican Hill (Newport Beach) to name a few… Jeannie has won a Webby, an Addy and several Gold Awards from The Nationals for superior marketing achievements.
She received a Bachelor of Journalism from the University of Nebraska – Lincoln. Her home base is Portland, Oregon, where she pursues la vie deluxe with her husband, daughter and Aussie shepherd.
Contact Jeannie Office: (949) 743-5793 Email: [email protected]