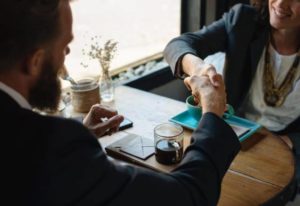 Membership Advisory: Empowering Private Clubs to Thrive and Flourish
At Private Club Marketing, we take pride in our Membership Advisory services, which have proven instrumental in generating over $100M in membership revenues for private clubs since 2009. With a deep understanding of the unique challenges and opportunities faced by private clubs, we collaborate closely with your management team and board to develop strategic referral and retention strategies that drive growth and ensure the long-term success of your establishment.
Strategic Guidance for Membership Growth: Whether you're embarking on a new club construction project or looking to reposition your demographic targets, our experienced Membership Advisory team is here to guide you every step of the way. We work diligently to understand your club's unique identity, values, and aspirations, leveraging our expertise and industry insights to develop a tailored membership strategy that aligns with your goals.
Referral Strategies that Fuel Success: Word-of-mouth recommendations are a powerful tool for attracting new members, and our Membership Advisory services excel in harnessing this potential. Through careful analysis and strategic planning, we identify key referral opportunities within your existing membership base, implementing targeted initiatives to encourage member advocacy and increase referrals. By fostering a sense of pride and exclusivity, we create a network of enthusiastic brand ambassadors who actively promote your club.
Retention Strategies for Long-Term Engagement: Retaining existing members is paramount to a club's success, and our Membership Advisory services are dedicated to implementing effective retention strategies. We conduct comprehensive member satisfaction analyses, identifying areas of improvement and developing initiatives that enhance the member experience. From exclusive events and personalized communication to exceptional amenities and benefits, we ensure your club remains a coveted destination for your valued members.
Collaborative Partnership for Success: At Private Club Marketing, we believe in the power of collaboration. Our Membership Advisory services work in tandem with your management team and board, fostering a cohesive approach to membership growth and retention. We provide valuable insights, innovative ideas, and a wealth of industry knowledge to empower your team, allowing them to make informed decisions and drive your club's long-term success.
Experience the Difference with Private Club Marketing's Membership Advisory: Discover the transformative power of our Membership Advisory services and unlock the full potential of your private club. With a proven track record of success and a dedication to customized strategies, we are committed to assisting you in growing and retaining your membership base. Contact us today and embark on a journey of elevated membership experiences, increased revenue, and lasting success.
Private Club Marketing, recognized as Platinum Clubs of America's preferred Membership Marketing Firm, is a luxury marketing, branding and membership sales consulting firm specializing in private clubs, golf communities, resort destinations, boutique hotels, estates and unique lifestyle environments. We help Developers, Owners, Financial Institutions, and Management Companies make big decisions on envisioning, strategy, marketing, sales, and organization.