Newport Beach investor and Instagram celebrity, Manny Khoshbin has opened a brand new business dedicated to one of his many loves in life – cigars, with the opening of the first private Newport Beach Cigar Lounge.
The real estate investor and luxury car collector partnered with a private club entrepreneur Zack Bates in Newport Beach to open Cubano Room.
Inside the private lounge, members house their personal collection of fine cigars, wine, and whiskey and settle into the yacht-inspired retreat.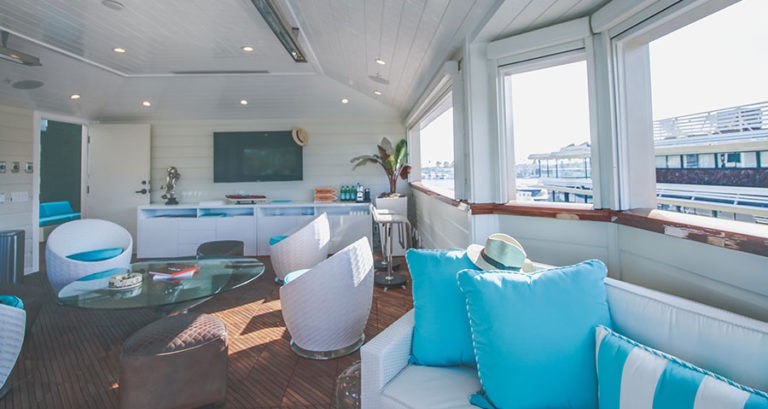 Situated on the top floor of Khoshbin's Landing, next to Billy's at the Beach. The open-air, covered patio features an on-site hostess, complimentary Wi-Fi and espresso bar, partial harbor views, ocean breezes and monthly luxury and leisure events. Their most recent events included partners like Ferrari of Newport Beach, Watch Expo, and Nobleman Magazine.
The lounge has limited the number of memberships available (80 to be exact). In the first month, they were flooded with over 50 applications, and have been selective with whom they've allowed in.
Want to get a sneak peek? The lounge will host pre-registered previews on October 25 – 27. Interested parties should email <a href="mailto:info@cubanoroom.com">info@cubanoroom.com</a> for more information.